Hyundai Auto Repair Service Tampa New Port Richey Wesley Chapel FL
Rotation & Balance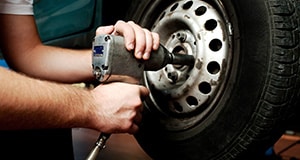 Brakes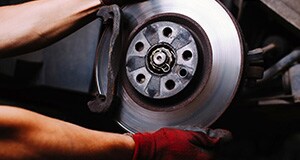 Battery Replacement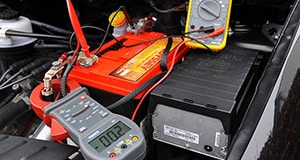 Oil Change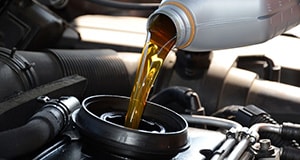 Check Engine Light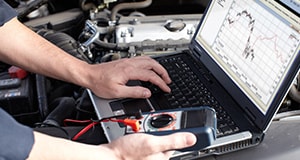 Hyundai Service Center
Choosing an auto service repair shop is a decision that shouldn't be taken lightly, which is why we work tirelessly to ensure that our customers are taken care of. We hire only certified mechanics who know how to work on all makes and models of our vehicles. Our service center can save you time, provide you with excellent customer service and get you back on the road sooner than many other repair shops.
Customer Reviews


Hyundai Service Center | Car Repair Locations | Auto Maintenance Coupons
Many auto shops are fine with fixing one issue at a time, which results in higher labor costs and lost time on the part of the customer. At
Courtesy Hyundai of Tampa
, our
Service Center
strives to correctly diagnose and fix your vehicle the first time. This saves you hours at the dealership, money on unnecessary repairs or unneeded auto repair. We are proud to serve all Hyundai owners and are the best location to service your car, truck or SUV in Tampa, Wesley Chapel, Brandon, Clearwater and the greater Tampa Bay area. Contact our Service Center today to schedule your repair appointment or to find the shop hours for the best appointment time for you or visit the store at
3810 West Hillsborough Ave
. Even if it's just for a quick
multi-point inspection
, our team will be more than happy to help you. We are located just north of Raymond James Stadium and northeast of Tampa International Airport.
Oil Change Coupons | Oil Change Near Me | Hyundai Oil Change Service
If you are looking for the best
conventional oil change
,
synthetic oil change
,
synthetic blend oil change
,
high mileage oil change
or express oil change, visit Courtesy Hyundai of Tampa, FL serving Tampa, New Port Richey, Wesley Chapel, Brandon and surrounding areas. Our team of certified techs can help you with a quick, cheap oil change for your Sonata, Azera,  Accent, Elantra, Santa Fe, Santa Fe Sport, Tucson, Veloster, or Ioniq. We also offer a variety of coupons and deals every month. We can also help you diagnose any oil related issue like oil leaks. So think of us the next time you ask yourself, "Where is the best oil change near me?", think about us at Courtesy Hyundai. If you are just looking to perform a do-it-yourself oil change, contact our
Parts Department
to make sure you get the correct oil filter for the job. Our Parts Department is here to help you with any issue. We look forward to working with you. While you are here, don't forget to check our current
service specials
.
Hyundai Engine Repair | Engine & Transmission Issues FL
Is your Hyundai engine running funny? Do you hear your
engine rattling
or squeaking? Bring your car, truck or SUV to Courtesy Hyundai in Tampa, FL. Our team is specially trained to deal with a variety of engine and
transmission issues
. Don't wait if you feel like your engine is not right or that your transmission may be slipping, or not shifting how it should. This can lead to even bigger problems in the future. Let our techs who know Hyundai engines & transmissions better than anyone fix your problem right the first time.
Hyundai Brakes | Brake Caliper & Brake Pad Coupons | Brake Repair Near Me | System Flush
The brake system on you car, truck or SUV can be one of the most overlooked auto repair issues. Brake pads will eventually ware down over time and many people do not realize the damage it can cause to your
rotors
, brake caliper and brake brackets. Proper vehicle inspections and basic maintenance like a brake flush can prevent you from having to deal with costly repairs in the future. Bring your Sonata, Azera,  Accent, Elantra, Santa Fe, Santa Fe Sport, Tucson, Veloster, Ioniq or older model Hyundai to our dealership serving Tampa, Clearwater and Wesley Chapel to make sure your brake system is operating fine. We can check your
brake pads
,
fluid levels
, rotors, calipers, brackets and everything in your brake system to make sure you are safe out on the road.
Air Filter Auto Repair | Pollen Filter | Cabin Filter Deals Near Me | Air Conditioning System
Air filter
replacement may not seem like that big of a deal but is important to help keep your air conditioning system running smooth and keep your A/C cold. The intake also contains a pollen filter that helps keep allergens out of the
cabin
. Contact us today to schedule your service appointment to change your air filter and pollen filter.
Hyundai Car Batteries Near Me | Truck Battery Replacement & Charge | Car Battery Coupons
Cheap
car batteries
are a lot easier to find than you think. Your battery is a vital part of your car or truck and if you have an alternator not charging as fast or you haven't found a replacement, a new battery will be on the horizon. Contact us today to find the perfect battery for you.
Hyundai Tires | Discount Tires for Sale Tampa FL
Get the most out of your Hyundai Sonata, Azera, Accent, Elantra, Santa Fe, Santa Fe Sport, Tucson, Veloster, or Ioniq with a set of
new tires
. We offer the best deals on new tires for sale from the top brands like
GoodYear
,
Michelin
,
Bridgestone
,
Pirelli
,
Kumho
,
BFGoodrich
,
Dunlop
and more.
Wheel Alignment Service Coupons
Get the best deals and discounts on
tire balance
,
tire rotation
, & wheel alignment at
Courtesy Hyundai of Tampa
. Our dealership offers a great discounts and deals every month with our alignment coupons.
Tire Alignment Rotation Balance & Installation Near Me
Get the best deals and discounts on your next alignment at Courtesy Hyundai of Tampa. Our dealership offers a great discounts and service deals every month with our tire alignment coupons. We wil mount, rotate or install your new tires. Just schedule your appointment online and save time at the dealership.
Hyundai Parts & Accessories | Wholesale Auto Parts Tampa FL | Hyundai Car Truck SUV Part Deals
Our
Body Shop
and
Parts Department
is the best place to find cheap parts, wholesale parts and discount auto parts for you. If you need Hyundai parts or auto body work, visit Courtesy Hyundai for current parts specials & deals! We can ship & offer same day delivery on OEM parts if you live in Tampa, Wesley Chapel, Clearwater, Brandon and surrounding areas. Whether you have a Hyundai Sonata, Elantra, Santa Fe, Tucson or other Hyundai, you can order parts online. If you just want to dress up or trick out your Hyundai, cosmetically or to improve performance, order genuine Hyundai accessories from our dealership. Hyundai accessories like mud guards, rear bumper protectors, fog lights, wind deflectors and more are available online or in our parts departments. We have the best selection of Hyundai accessories for your vehicle! Shop today!
Auto Mechanics | Hyundai Technicians Near Me
Best mechanics near me? Mechanic shops? If you are looking for the cheapest auto repair shop where you can get fast, look no further than our service center. Our car techs will provide the quickest and cheapest auto repair. Not only that, our techs are trained by Hyundai so they know your car like the back of their hand. Put your trust in us! We look forward to working with you.
Auto Bodyshop | Collision Repair Center
Do you have a bad door ding or huge dent in your Hyundai car or SUV? Get great service at our collision center and let our techs fix your car up the best way possible without breaking the bank. Visit our bodyshop page to see our location and hours today!