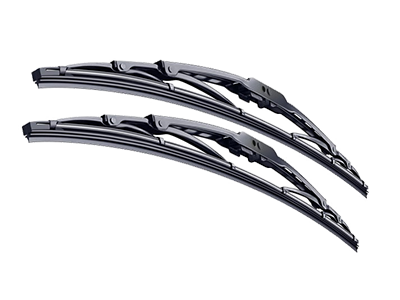 Hyundai Wiper Blade Replacement Tampa FL
Caught in a rainstorm? Are your wipers working properly? If not, it's time to take them to Courtesy Hyundai of Tampa. Need them inspected to make sure they're in proper working order? Bring them in and we will be happy to take a look!
Over time, your wiper blades become dull and lose their effectiveness. That can cause trouble on rainy days and decrease visibility when driving. Before that happens, depend on the team at Courtesy Hyundai of Tampa to inspect your vehicle's wiper blades to ensure they're still in good working order. If they need replacing, we carry a large stock of OEM-certified wipers.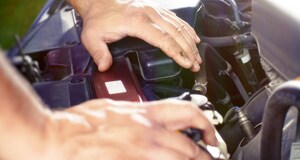 Courtesy Hyundai
3810 W. Hillsborough, Tampa, FL 33614
Windshield Wiper Blades | Windshield Wiper Replacement | Hyundai Wiper Blades In Tampa FL
Whether you call it a windscreen wiper, windshield wiper, wiper blade, or wiper, a windshield wiper is a device used to remove rain, snow, ice and debris from the windshield of your vehicle. All Hyundai vehicles have windshield wipers, whether it's a Sonata, Azera,  Accent, Elantra, Santa Fe, Santa Fe Sport, Tucson, Veloster, Ioniq or older model Hyundai. Windshield wipers generally consists of a metal arm, pivoting at one end and with a long rubber blade attached to the other. The arm is powered by an electric motor, controlled by a switch inside the car, that pushes water or other precipitation from the windshield that may be obstructing the view of the driver and passengers. 
Hyundai vehicles also have interval speeds to adjust how often the blade will swipe across the windshield. Most automobiles use two synchronized radial type arms, while many commercial vehicles use one or more pantograph arms. Over time, the blades will wear down and become ineffective. At this point, your wiper blades will need to be replaced. It is an inexpensive auto repair that can help prevent accidents due to poor line of sight. Courtesy Hyundai can help you find the perfect windshield wiper replacement blades for your vehicle that may not be in stock at an AutoZone®, WalMart or other auto repair shops and retailers in Tampa, New Port Richey, Wesley Chapel and the surrounding areas. Schedule your appointment today to find your windshield wiper blades.
Windshield Wiper Price | Wiper Blades Serviced or Replaced Tampa New Port Richey Wesley Chapel FL
On some vehicles, a windshield washer system is also used. This system sprays water or an antifreeze window washer fluid at the windshield using several nozzles, typically located on the hood of your car, truck or SUV. The windshield washer system helps to remove dirt or dust from the windshield when it is used in concert with the wiper blades. When antifreeze windshield washer fluid is used, it can help the wipers to remove snow or ice. For winter conditions, some vehicles have additional heaters aimed at the windows or embedded heating wire in the glass. These defroster systems help to keep snow and ice from building up on the windshield. In rare cases, miniature wipers are installed on headlights.
At Courtesy Hyundai of Tampa, located just northeast of Tampa International Airport at 3810 W Hillsborough Ave, safety is our #1 concern, followed by your satisfaction. That includes properly-working wiper blades. Don't own a Hyundai? That's fine as well! Our service department services many makes and models on the road today. Give us a call or stop by our location - convenient to all parts of the region - and see why we are a leader in vehicle service in the Tampa Bay area, not just for Hyundai vehicles, but for other vehicles as well! Contact our service department to schedule your appointment online today. Whether you need a full synthetic oil change, timing belt, tire rotation or just hear squeaking or rattling engine issues, our master techs will help diagnose the problem and get you back on the road.