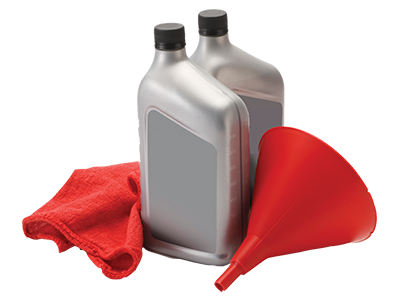 Oil Change Service
We're proud to welcome new and returning customers to Courtesy Hyundai of Tampa - we're offering a special focus on oil changes and general service to help your vehicle stay in the best condition possible on the road.
Benefits of Oil Changes
Changing your oil regularly is a tried and true method of stretching your car's useful lifespan to be as long as possible, therefore protecting your investment and helping your budget stay well within its limits. Neglecting to change your oil can lead to lower gas mileage and, in chronic cases, a worse lifespan for the engine and earlier needs for repairs. As one of the most complicated and expensive components to replace in your vehicle, the engine deserves plenty of care and preventative maintenance, and one of the best ways to extend its lifespan is by changing your oil regularly.

The Courtesy Hyundai of Tampa team is made up of highly trained and certified professionals - our automotive technicians have a wide variety of experience with all makes and models of vehicles, and we're sure we can help you find a solution for any vehicle issues you may be facing. Additionally, our customer support staff is focused on providing you with a pleasant experience throughout your visit - we'll aim to make your visit as quick and easy as possible!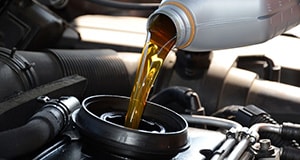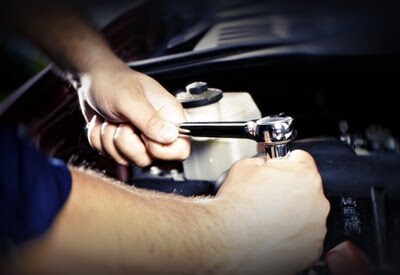 Customer Reviews


Courtesy Hyundai
3810 W Hillsborough Ave, Tampa, FL 33614
Conventional

High Mileage

Synthetic Blend

Full Synthetic

Good protection
Specifically designed for vehicles over 75,000 miles
Better protection
Best protection
Good sludge protection

Helps reduce oil
consumption
Better cleaning
Better cleaning
Good performance
Helps to replenish worn & potentially leaky seals
Better performance
Better performance


Helps restore lost compression
Protects in extreme temperatures
Protects in extreme temperatures




Better fuel economy
Better fuel economy
LEARN MORE
LEARN MORE
LEARN MORE
LEARN MORE
Hyundai Oil Change Tampa New Port Richey Wesley Chapel FL
Service at Courtesy Hyundai of Tampa brings with it the quality assurance that comes with original equipment manufacturer, or OEM, parts. In the world of auto repair, there are two varieties of parts available: OEM parts and aftermarket parts. Aftermarket parts are designed by third-party companies, and while they can get the job done at times, their quality standards vary much more widely than those of OEM parts. OEM parts have the weight and experience of the designers and manufacturers behind them, ensuring that they'll provide you with the functionality geared specifically toward your vehicle and created by the people who know your car best. While you won't necessarily be running into questions of OEM vs. aftermarket parts with a simple oil change, we're dedicated to keeping you in the loop - you'll be able to rely on our people to go above and beyond the bare minimum of service and courtesy.
Hyundai Elantra Sonta Santa Fe Oil Change | Conventional Oil Change
At Courtesy Hyundai in Tampa, we are proud to serve our customers in Tampa, New Port Richey, Brandon, Lakeland and Wesley Chapel. We offer a variety of oil change options, such as conventional oil changes, full synthetic oil changes, synthetic blend oil changes & high mileage oil changes. can help give your car, SUV or truck the ability to run with a powerful engine. See our current service specials and schedule your next service appointment online.
Best Tampa Oil Change Near Me | Hyundai Oil Change Coupons
Our Hyundai dealership offer great oil change specials, all thanks to our discounted prices. We make it possible to get a low priced oil change, allowing you to keep your car, SUV or crossover running at as good as the day you bought it. Our discounts allow you to keep your vehicle working at a normal rate. At Tampa Hyundai, we make sure your vehicle will last for many miles to come at a price that won't break the bank. No matter what vehicle you have or what service you need, from a simple oil change to a more complex task involving the full range of OEM parts and technical expertise we have available, we're confident that your visit to Courtesy Hyundai of Tampa will be productive, informative, and helpful. Call or stop by today - we're looking forward to working with you!
Synthetic Oil Change | Genesis Tucson Oil Change Special FL
Synthetic motor oil & semi-synthetic motor oil (also known as synthetic blend) is designed to be the best quality motor oil available for your Hyundai, providing the absolute best protection and performance possible. Synthetic motor oil is specifically created from chemical compounds and the formulations allow scientists to create motor oil that at a molecular level that provide more complete protection. So whether you bought your Hyundai new, used or cerfitifed, keep it sunning strong with a synthetic blend or full synthetic oil change. Contact us today to schedule your appointment! 
**Synthetic Blend