Sales Department Hours
Monday

9:00 AM - 9:00 PM

Tuesday

9:00 AM - 9:00 PM

Wednesday

9:00 AM - 9:00 PM

Thursday

9:00 AM - 9:00 PM

Friday

10:00 AM - 7:00 PM

Saturday

9:00 AM - 9:00 PM

Sunday

11:00AM - 6:00 PM
See All Department Hours
Dealership Hours
Monday

9:00 AM - 9:00 PM

Tuesday

9:00 AM - 9:00 PM

Wednesday

9:00 AM - 9:00 PM

Thursday

9:00 AM - 9:00 PM

Friday

10:00 AM - 7:00 PM

Saturday

9:00 AM - 9:00 PM

Sunday

11:00AM - 6:00 PM
Parts Dept. Hours
Monday

7:00 AM - 6:00 PM

Tuesday

7:00 AM - 6:00 PM

Wednesday

7:00 AM - 6:00 PM

Thursday

7:00 AM - 6:00 PM

Friday

7:00 AM - 6:00 PM

Saturday

7:00 AM - 5:00 PM

Sunday

Closed
Service Dept. Hours
Monday

7:00 AM - 7:00 PM

Tuesday

7:00 AM - 7:00 PM

Wednesday

7:00 AM - 7:00 PM

Thursday

7:00 AM - 7:00 PM

Friday

7:00 AM - 7:00 PM

Saturday

7:00 AM - 5:00 PM

Sunday

Closed
Hankook Tire Special | New Tire Deals Tampa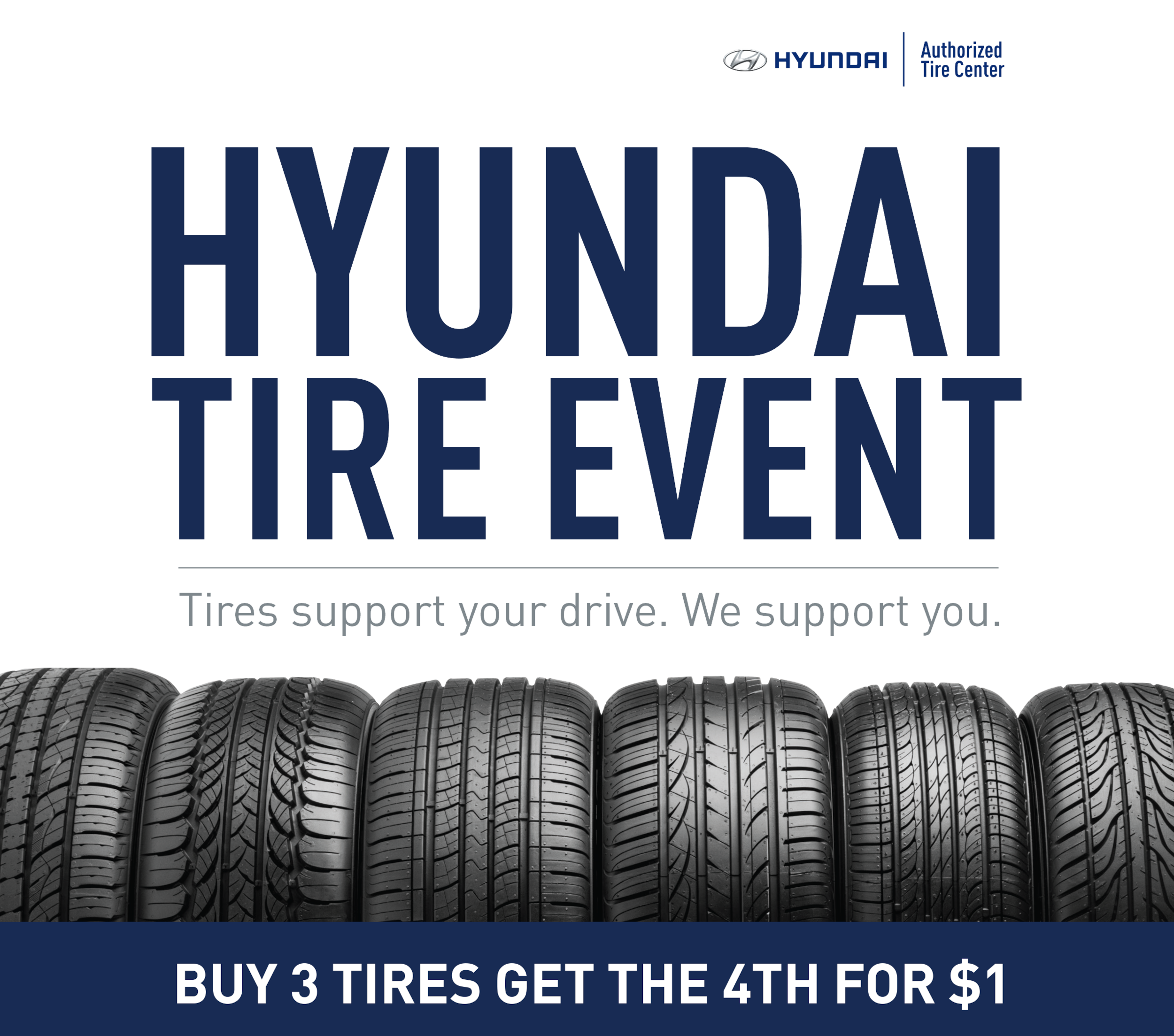 The time is NOW at Courtesy Hyundai of Tampa in Tampa, FL! From June 30, 2017 when you buy 3 Hankook tires, your will get the 4th for $1! That's right, only $1! 
Buy 3, Get The 4th For $1
Click the button below to schedule your installation!

Shop now to learn more. Just find the perfect tires for you at our Tire Center or contact us today to schedule your appointment with our service department!