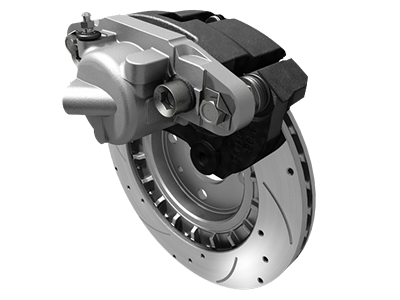 Hyundai Brake Diagnosis & Tire Rotation Tampa FL
Ensure that your brakes are in full working order. Trust Courtesy Hyundai of Tampa for the best brake diagnosis - and repair - in the Tampa Bay area.
Don't be caught with bad or malfunctioning brakes!
The brake system is made up of different parts: calipers, piston, rotor, and other components. One or more of these parts malfunctioning could cause major problems, and even increase the likelihood of an accident. Courtesy Hyundai can inspect your full brake system and make recommended repairs as needed with guaranteed OEM parts.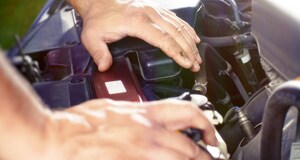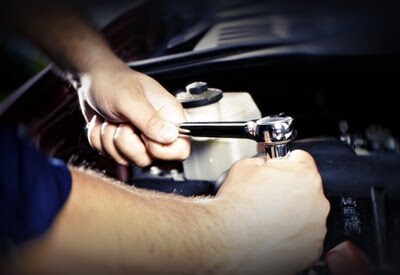 Customer Reviews


Courtesy Hyundai of Tampa
3810 West Hillsborough Ave, Tampa, FL 33614
Hyundai Brake System Diagnostics | Brake Pads & Brake Rotors | Auto Repair Near Tampa FL
Today, all cars, trucks and SUVs have brakes on all four wheels, operated by a hydraulic system. The brakes may be disc type or drum type but serve the same purpose...to stop your vehicle. The front brakes play a greater part in stopping the car than the rear ones, because braking throws the car weight forward on to the front wheels. This is why most cars either have 4 wheel disc brakes or disc brakes in the front. It makes the brake system more efficient. Disc brakes are also more efficient than drum brakes.

Either way, no matter what type of brakes or brake system your vehicle has, there are many moving parts that need to be maintained. You have brake fluid, brake pads, rotors, pistons, the master cylinder, and more. That is why it is important to check your brake system regularly. It can mean the difference in a small repair, complete overhaul and, more importantly, the difference in stopping in time for an accident. Courtesy Hyundai of Tampa, located just north of Raymond James Stadium, has a state of the art service department that will keep your brake system in tip top shape. Whether you need brake pads service, brake pad replacement, a brake repair cost estimate, new brake rotors, or anything else, just schedule your appointment today and let our experts take care of your brake system. All auto repairs to Hyundai vehicles at our dealership are performed using OEM (original equipment manufacturer) certified parts and tools. That means that any part used on your vehicle has been specifically designed to work with Hyundai vehicles. Trust our service team!
Brake Pads Price | Brake Pad Replacement New Port Richey Wesley Chapel FL
One of the most overlooked system on your car is the brake system. Brake pads will eventually ware down over time and many people do not realize the damage it can cause to your rotors, brake calipers and brake brackets. Proper multi point inspections and basic maintenance, like a brake flush, can prevent you from having to deal with costly repairs in the future or prevent and accident today. Bring your Sonata, Azera,  Accent, Elantra, Tucson, Veloster, Santa Fe, Santa Fe Sport, Ioniq or older model Hyundai to our dealership serving Tampa, Clearwater and Wesley Chapel to make sure your brake system is operating fine. We can check your brake pads, fluid levels, rotors, calipers, brackets and everything in your brake system to make sure you are safe out on the road.
Located at 3810 Hillsborough Avenue, we are conveniently located northeast of Tampa International Airport. That makes us easy to get to from much of the area. Make us your first stop for all our brake replacement needs! Many auto shops are fine with fixing one issue at a time, which results in higher labor costs and lost time on the part of the customer. At Courtesy Hyundai of Tampa, our Service Center strives to correctly diagnose and fix your vehicle the first time. This saves you hours at the dealership, money on unnecessary repairs or unneeded auto repair.