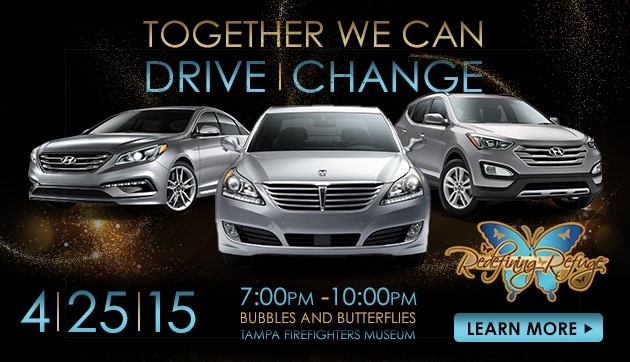 Join Courtesy Nissan, KIA And Hyundai
In Supporting A Very Important Cause


On
April 25th,
Redefining Refuge will be hosting its 4th annual Bubbles & Butterflies Gala.  The event will be held to raise money and support the ongoing efforts of Redefining Refuge, an organization that works tirelessly to put an end to human trafficking and provides a safe house for rescued children from these horrible circumstances.
The event will take place from
7:00pm - 10:00pm
and will be held at the Downtown Tampa Firefighter Museum. To find out how you can get involved in this great event, and to purchase tickets, please visit www.redefiningrefuge.org.
Together, we can drive change.