About Us
Courtesy Hyundai of Tampa
Located in the heart of Tampa, Florida in the Tampa Bay Metro area.
We Take A Different Approach
Redefining the dealer experience.
Our mission to become the most guest-centric Hyundai automotive retailer is clear across the experience Courtesy Hyundai of Tampa offers. Online car buying with Clicklane is part of our digital suite designed to enhance your purchasing and ownership experiences.
Leadership at Courtesy Hyundai of Tampa
From humble beginnings, the General Manager of Courtesy Hyundai of Tampa, Jose Fernandez has grown to become one of the top dealership management for the Fortune 500 company Asbury Automotive. Jose is a family man and has brought the inviting and friendly energy into the dealership both on the customer facing and business side of the dealership. Putting families first, Jose has striven to do the right thing each and every time. A team is nothing without its leader, and an emphasis on collaboration and mutual prosperity has made the staff at Courtesy Hyundai of Tampa one of the most successful in the region.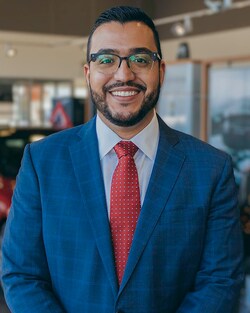 Jose Fernandez
813-285-5062
jfernandez@courtesycars.com
Community Involvement
Here at Courtesy Hyundai of Tampa the staff has put an emphasis on giving back to the community. One major way we give back is through Hope on Wheels, a program designed to fund research for pediatric cancer. On top of this, we participate annually in the Hunger Fight food drive to help feed and educate young children across the Tampa Bay metro area.